Our students are at the heart of all that we do. We strive to create innovative learning experiences for our students and to create a supportive environment centered on our distinct Jesuit character.
We endeavour to listen to our students' voices and to give them agency over their learning and development wherever possible. At the Senior Campus, students have initiated a Student Voice Committee, a collective of students who gather regularly to discuss issues that are important to them with the support of teaching staff. 
We also provide our students with many opportunities to develop their leadership skills in student leadership roles in the Early, Middle and Senior Years. 
As Library Captains this year, Katia and Boston are responsible for assisting Early Years Library staff and act as role models for their younger peers.
Katia describes herself as "a creative, principled learner who listens carefully". She says she believes that "being respectful" is a "vital ingredient for a leader".
As a Library Captain, she says that it is important that she "shows Cura Personalis when I offer to help others when they need it".
Boston says that he is committed to helping the Library and "visits the library as many times during the week as possible". In his role, he helps by "setting up before a class and then putting books away". "My reading has improved and because of this I would be a great role model for younger students," he says . 
Boston says that his experience playing on a basketball team has taught him to be both a team player, and a leader. "I can use these skills to work as a team with the library assistants," he says.
The culture at our campuses is embedded in the Ignatian ideal of becoming 'Men and Women for Others', and central to this is a philosophy of helping and serving others, whether they be peers, family members or those who are marginalised in society.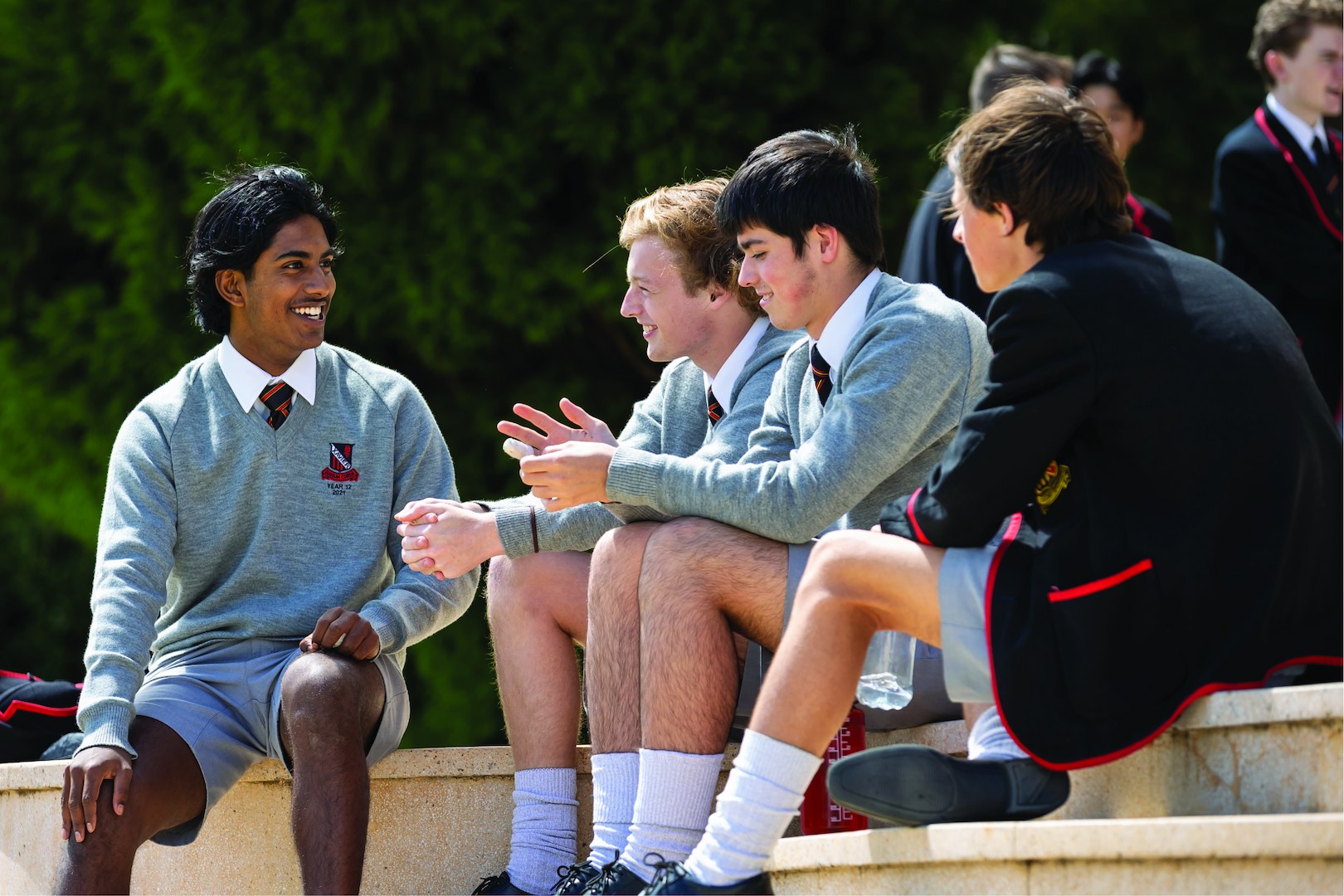 Safety and wellbeing is of the utmost importance and highest priority to us as a College. At each campus, we offer both a staffed Health Centre to cater and accommodate for students as well as a dedicated wellbeing team centered on caring for the mental health and wellbeing of all.
Please follow this link to view Our Student Code.
You can also view the uniform catalogue, which includes a 2021 uniform list, on the Bob Stewart website.  
Our Boarders
Xavier College head of boarding Alexander Smith says the sense of community in his boarding house is what makes it so special.
He said the school boarding house was, in many ways, a "home away from home" for students, and the Xavier community was built upon friendship, support and mutual respect tied together by the unique shared experience of living on campus with classmates.
The Xavier boarding house is located at the heart of the Senior Campus on 17 hectares of land just east of Melbourne's CBD, and offers students from Year 9 to 12 an experience that graduates cherish.
Mr Smith said he would often ask graduating boarding students what they thought they would miss most about the experience and nearly always they credited "the sense of friendship and mateship" that they form across their time living on campus.
Year 12 Xavier College boarder Hugh Basset has been living on campus since Year 9. He said that from the very first day, he knew that he had the support of the boarding community.
"It was really quite enlightening to come in and have the Year 12s take you under their wing almost instantly," he said.
Xavier College works to offer inspiring learning experiences and the distinct Jesuit character. The Jesuit concept of Cura Personalis, the care for the whole person, defines the ethos, culture and academic approach of the whole school.
With those values, the boarding house supports students at every stage with study, wellbeing and extra-curricular programs to keep students enthusiastic and engaged. On the weekends, students can take part in a range of fun and challenging opportunities. From go-karting to cooking classes, the weekend activities on offer fall under the four main categories of experiences, knowledge and skills, challenge, and service'.
"Those activities are really what brings the boys together," Hugh said. "They help to form relationships, and at the end of the day, forging strong friendships now and into the future is what the boarding house is all about".
Please click here to learn more about Our Boarding.
To find out about Our Student Care and Wellbeing, follow the link.