It's been quite a year for Xavier football. We are thrilled to celebrate the achievements of our 1st XVIII who took out the APS Premiership for the first time since 2003 and went through a heavily interrupted season undefeated.
A turbulent season came down to what turned out to be our the last game at Scotch College, between the only two undefeated APS teams. Scotch played hard and well, leading until the last quarter where our fitness and belief won the day by just a goal. A wonderful win and celebrated humbly by this outstanding team.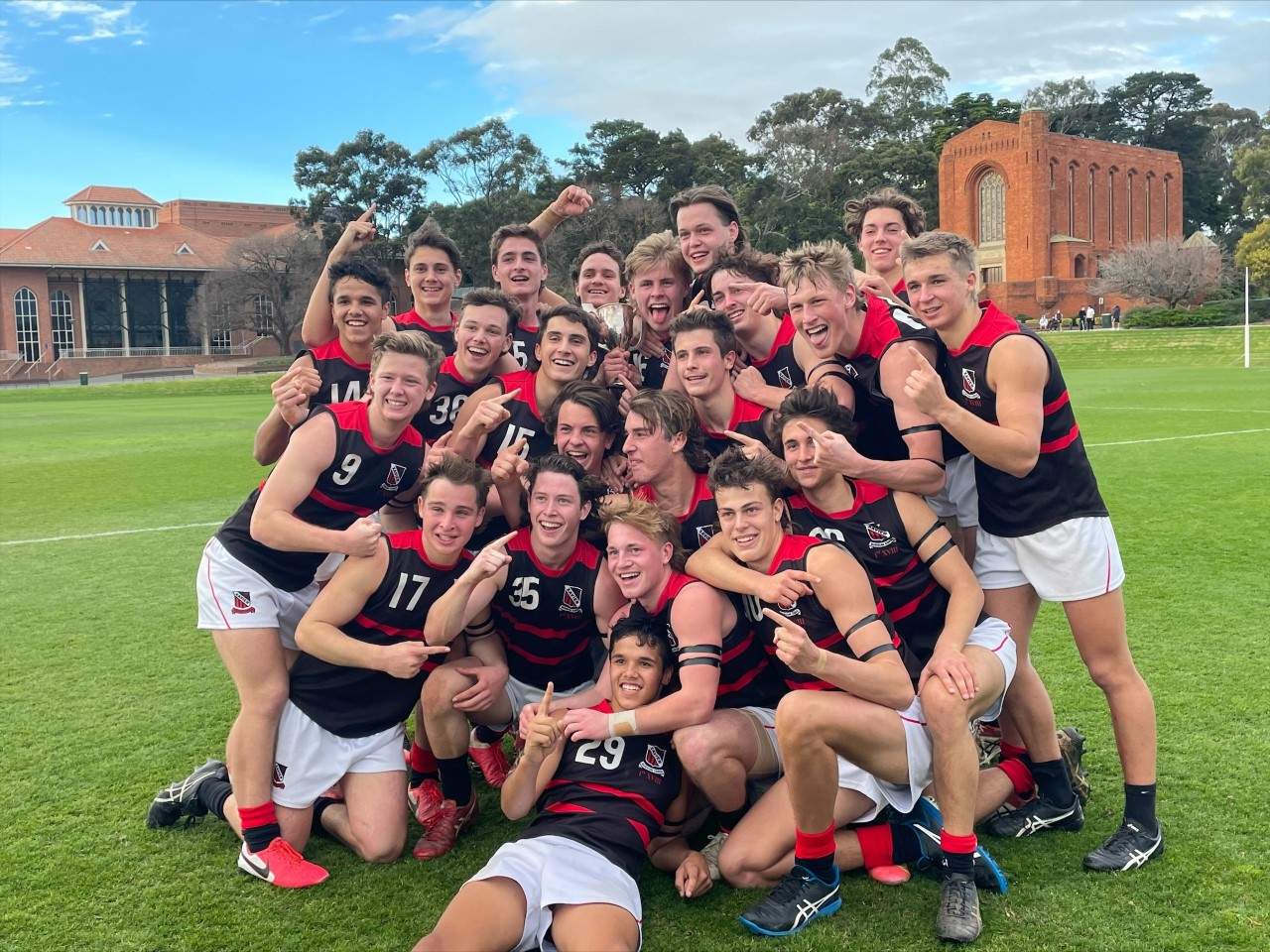 Coach Sam Shaw, who led the team to its first win since 2003 was thrilled about the players' dedication and resilience:
"For the group to remain the only undefeated team speaks volumes to the boys' dedication and resilience to remain prepared throughout an interrupted and tumultuous season. The close wins against Carey, Haileybury and Scotch exemplify the maturity of the team, their unwavering belief to get the job done and the weight of numbers approach that defined this balanced and team-oriented squad. Despite the abrupt end to the season, the boys have created a bit of history amongst Xavier's proud footy tradition along with memories that will last a lifetime. As coaches, we were privileged to be part of the journey. A special thanks to Matt Egan, Nathan Heaney and the coaches along with all of the staff, parents and families who provided immense support for the squad throughout the year".
Principal William Doherty was particularly impressed with their culture of excellence and humility:
"We are obviously unreservedly delighted for our 1st XVIII footballers on their season and Xavier's first football premiership since 2003. Of greater merit though, beyond the victories, being undefeated or overcoming the difficulties of an interrupted and uncertain season, is the shining example of the side's dedication to training and each other and the culture of both excellence and humility that infused their every action. They were superbly led in both student and staff leadership, with an exceptional coaching team embodying the truest of Xaverian values and laying a foundation for future red and black teams of every age, skill or code to emulate. Sursum Corda!"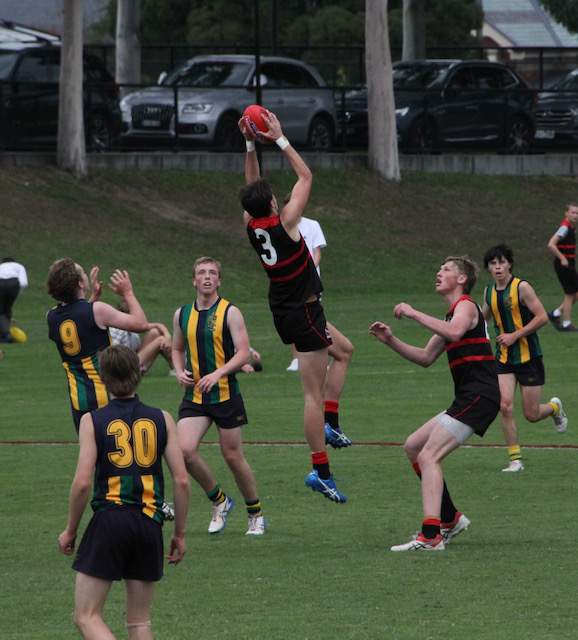 And the final word is with our new Director of Football Matt Egan, who has driven a new and vibrant culture across our entire football programme:
"We're really happy that the boys get rewarded for all their hard work this year after a difficult two years. All 1st XVIII squad members, coaches and staff have put in a huge amount of work. In a very interrupted season, it's paid off for them. Special mention to not only the 27 players who played this year but the entire squad of 36. All 36 First XVIII squad members have contributed in the culture, training standards and team dynamics this year. Sam Shaw's leadership and close bond with the players has been on show all year and it's also great to see all his hard work over the last three years get recognised".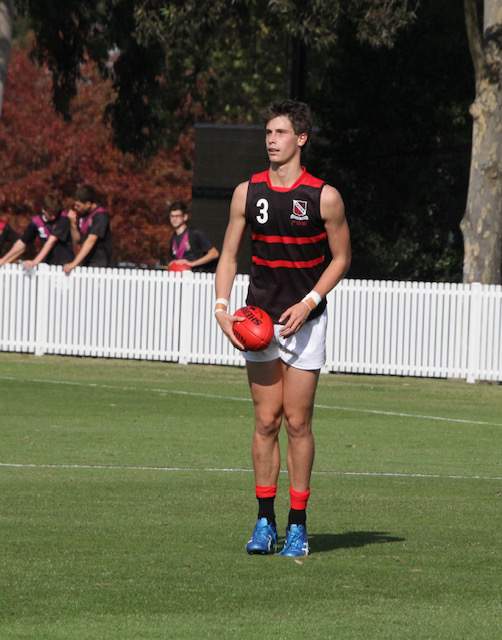 Over 500 boys played footy for Xavier College this year across teams from Year 5 and 6 right through to our undefeated Senior 5ths, who have shared the Peter Rhoden Shield with the 1sts after a very successful season of their own.
Director of Engagement and Operations Shane Healy sat down with 1st XVIII Captain Leo Moore and our previous Premiership Captain of football Lachlan Smith (OX 2003) to chat about their memories and achievements.